AACCUP visits MAN, MOS, BS Mid programs
Over the years, the university has been continuously adhering to standards of quality and excellence, accreditation being one of the most highlighted priorities.
The University of Northern Philippines submitted its three (3) programs for the online program accreditation by the Accrediting Agency of Chartered Colleges and Universities in the Philippines, Inc. (AACCUP) on July 18-22, 2022.
The three programs accredited were: Master of Arts in Nursing (Level 1); Master of Statistics (Level 1- Revisit); and Bachelor of Science in Midwifery (Preliminary Survey Visit).
In the opening program, Dr. Erwin F. Cadorna, UNP President, emphasized the benefits of accreditation as it "certifies that the institution's programs satisfied predetermined quality criteria measures, sets targets for self-improvement of weaker programs, and promotes an encouraging general increase in educational institution standards".
"In doing so, we are able to establish that our University is truly a globally-recognized university," he added.
He also put forward the idea of continuously working as a team to uphold the university's ethos of excellence, transparency, selfless, and quality service. "Remember that it is through collaboration that the university would be able to give relevant quality education to its stakeholders through efficient operations".
Dr. Cadorna also mentioned that they look forward to strengthening more the university's program offerings so that UNP will be able to produce industry-ready graduates. "Through our humble contribution in increasing intellectual assets, we contribute to community and national development".
Dr. Loida O. Crespo of Bulacan State University, Team Leader; Prof. Glenfiddich J. Daymiel of Jose Rizal Memorial State University, Lead Accreditor; and Dr. Lorenel D. Gako of Cebu Technological University (Lead Accreditor, Library) served as AACCUP Accrediting Team for the Master of Arts in Nursing program.
Further, Dr. Estela C. Itaas of Bukidnon State University was the Team Leader for the Master of Statistics program, and Prof. Cheryline D. Allama of Ifugao State University was the Team Leader for the Bachelor of Science in Midwifery program.
As an ISO-certified university, accreditation is a way of improving the university's standards toward dynamic services in the fields of instruction, research, extension, and production.
The Quality Assurance Office, led by its Director, Dr. Eva Marie C. Avila, facilitated the accreditation process.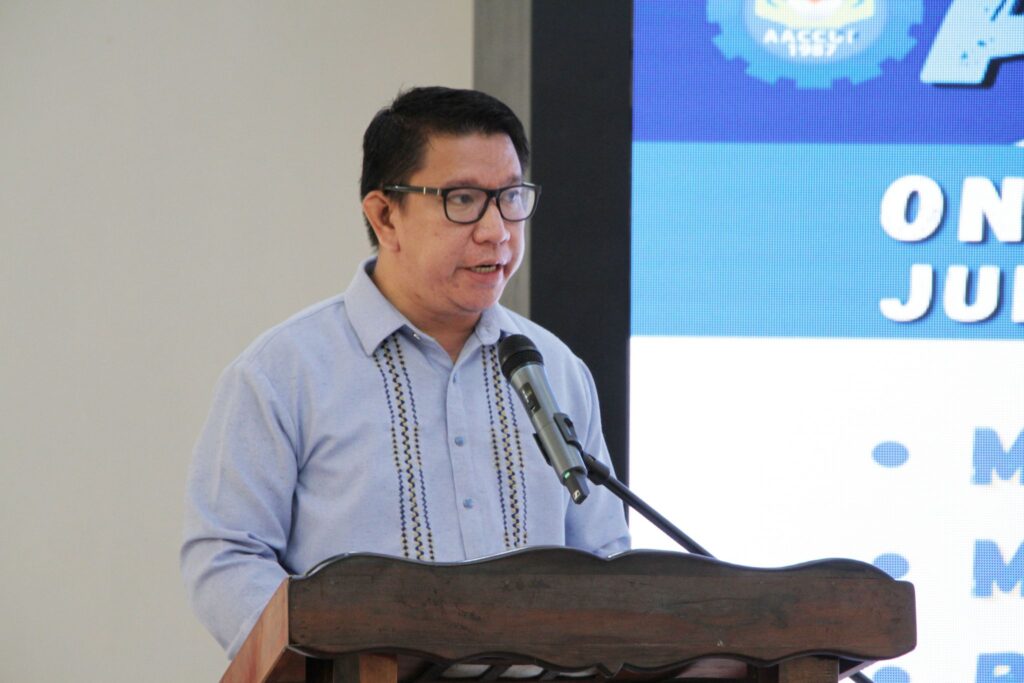 Article by Jennielou Pigao – UNP- Public Information Office | Graphics: ITIMDS-ISMDS