Dr. Erwin F. Cadorna, UNP President, graced Pammadayaw 2023 as Guest Speaker in the City of Candon on March 26, 2023. Aimed to recognize outstanding Candonians who excelled in their professions, the event is also in line with the celebration of the 125th anniversary of the notable "Cry of Candon" and the 22nd Cityhood of Candon.
In his message, Cadorna emphasized the value of heroism as can be emulated from Don Isabelo Abaya, who established the Republica de Filipinas de Candon (Republic of the Filipino in Candon) on March 25, 1898 and led the "Ikkis ti Candon" (Cry of Candon) in the town's battle against the Spanish colonists.
"The act of heroism of Don Isabelo Abaya and the many notable townsfolk of Candon is a gesture of strength and bravery—an actual performance of loyalty and patriotism. Today, these same traits are much needed by us, not because we are resisting foreign invasion, but more aptly, as we lead a good life," Cadorna emphasized.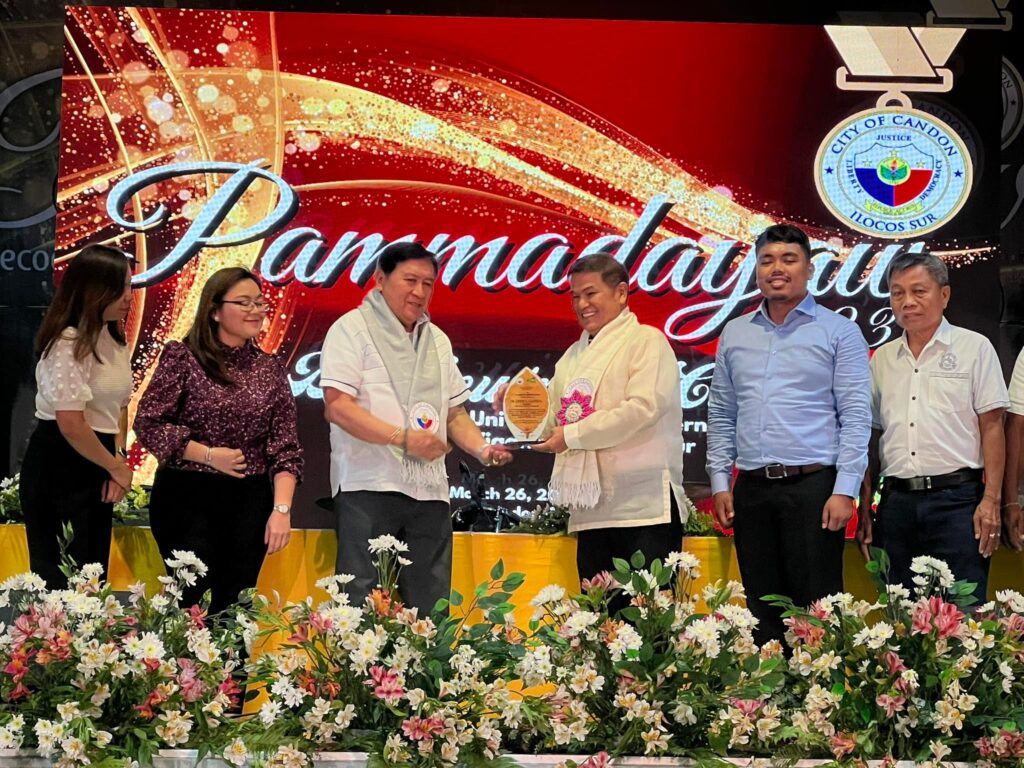 Dr. Erwin F. Cadorna receives the plaque of appreciation from the officials of Candon City.
Cadorna also pointed out the significance of the "Ikkis ti Candon" commemoration, declared by then-President Gloria Macapagal Arroyo through RA 9198 and signed on March 24, 2003. March 25 is considered a special non-working holiday in the city.
"There is a need for us to work as one in our pursuit of advancement. We need to start sharing our strengths, our skills, our abilities, and simply by being true to our commitments as we are progressing forward as one society," Cadorna added.
Passers of board and bar examinations were recognized in the affair. As a tribute to these successful individuals, Cadorna also pointed out the value of praise, which reinforces positive behaviors and work habits in a physiological and intellectual way.
"The Pammadayaw Awardees we have represent the heroes of our land. They are the ones who, like Don Isabelo Abaya, ignite us to become better in what we do. There is no task too small, an act too insignificant when it comes to working together for the development of our communities," he emphasized.
He also encouraged the awardees to "constantly search for opportunities to build new connections and reinforce existing ones."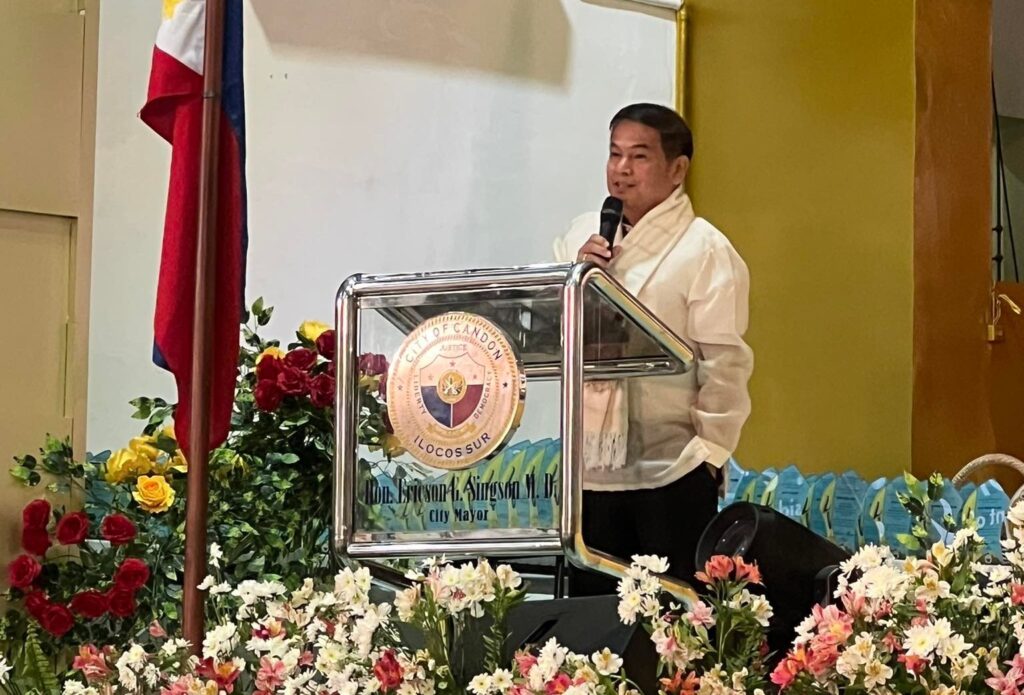 Dr. Cadorna encourages the awardees to emulate, in their profession and service to the community, the heroism of the women and men behind Ikkis ti Candon.
"We work on relationship forming actions so that we may be able to create new bridges, motivate more people, and offer help on a vast scale. In addition, work on developing a habit out of it. Make it a point to pay attention to other people's opinions and views as well as what they have to say – recognize their voices," he remarked.
The event is attended by officials and stakeholders of Candon City led by the mayor, Hon. Eric D. Singson. Cadorna assured them that UNP is always ready to offer services in line with instruction, extension, and research.
"UNP is ready to be of service to the ever-engaged townsfolk of the City of Candon. We do hope to be able to form linkages with agencies and institutions based here in our beloved city. Please let us know how we can be of service to you," the UNP President ended.