DAP Enhances UNP Risk Management System
An on-line workshop on enhancing the Risk Management System framework, process and documentation of UNP was conducted by the Development Academy of the Philippines (DAP) on 20-21 October 2022. The event aimed to enhance risk management plan and procedures aligned with ISO 9001 QMS requirements and ISO 31000 RM guidelines.
The activity is a continuation of the on-site workshop on Government Quality Management Program 2022: Technical Assistance on Strengthening Risk Management for UNP conducted on 29 September 2022.
Before the workshop, Dr. Erwin F. Cadorna, University President, gave a message expressing his hopes on having a fruitful discussion and fine-tuning of the university's RM framework.
Ms. Ingrid Manglapus served as the resource person. Process owners presented their Risk Register Logs (RRL). Ms. Manglapus gave her suggestions on how to craft the RRLs better so that risks can be identified and addressed properly, and better service can be provided to the stakeholders.
Ms. Richelle Furigay Cunanan, DAP project manager, facilitated the workshop, together with the Quality Assurance Office, headed by Dr. Eva Marie Avila.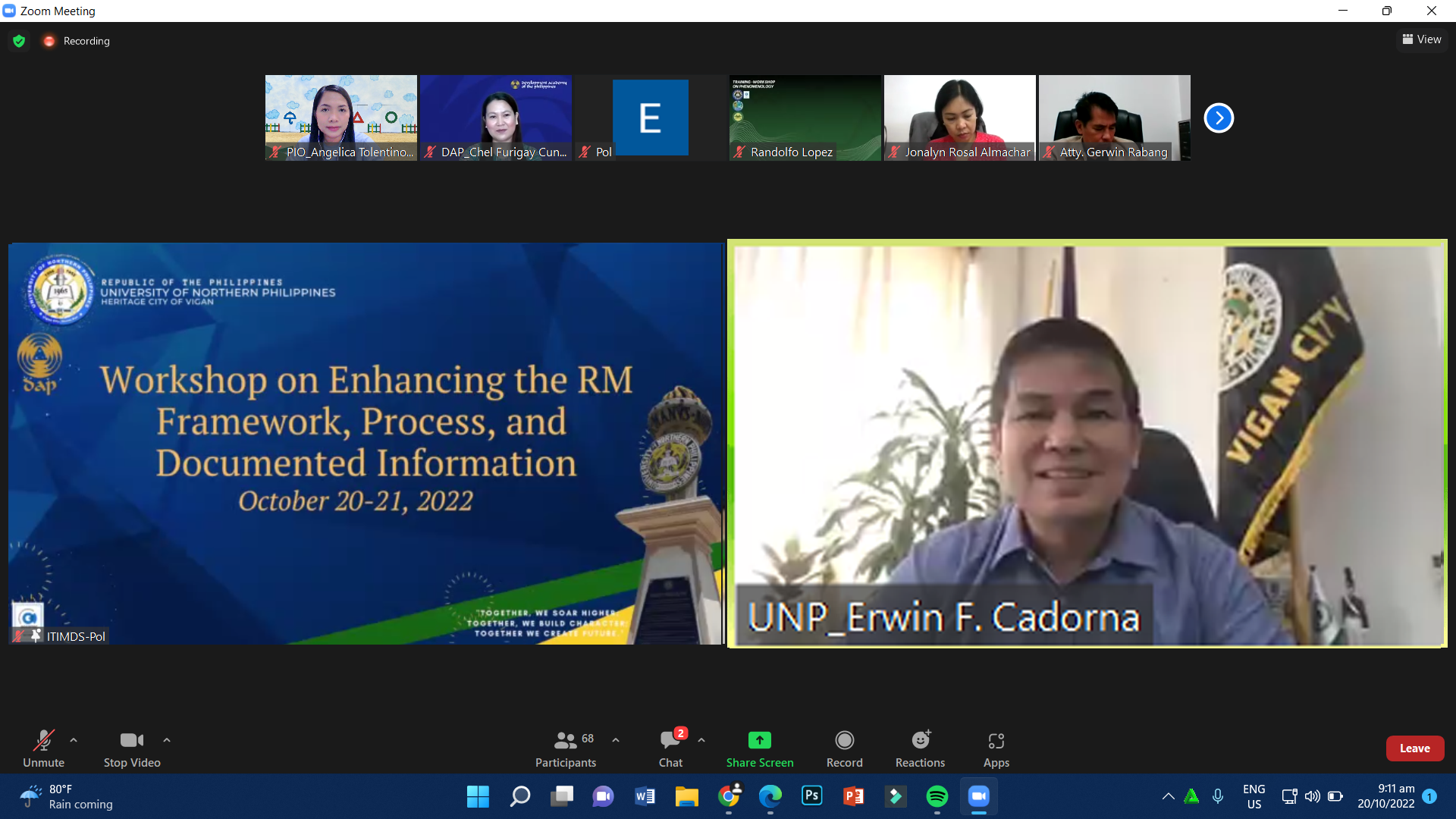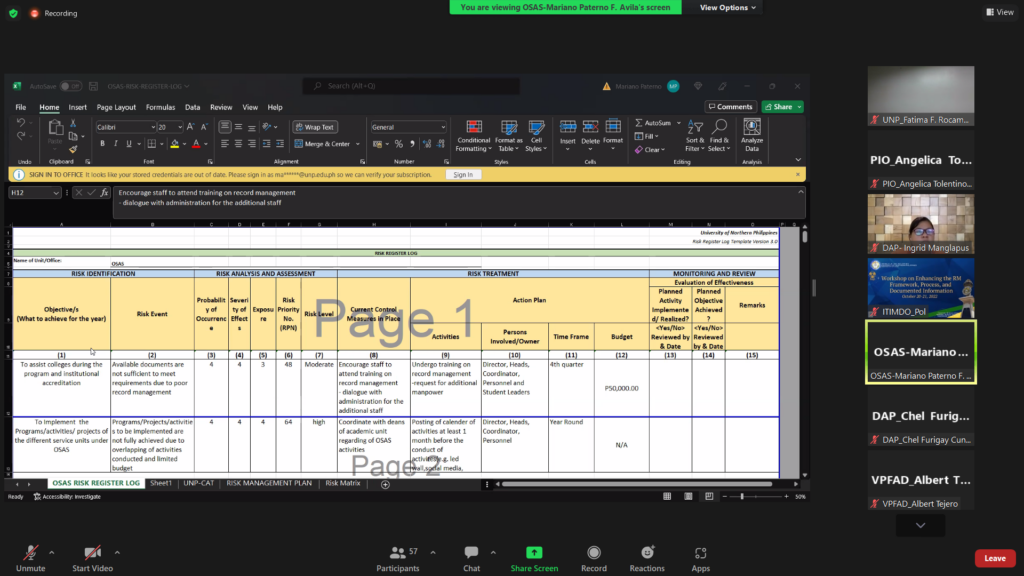 Source: UNP Public Information Office