Lives of Crisologo, Arce remembered through mass offering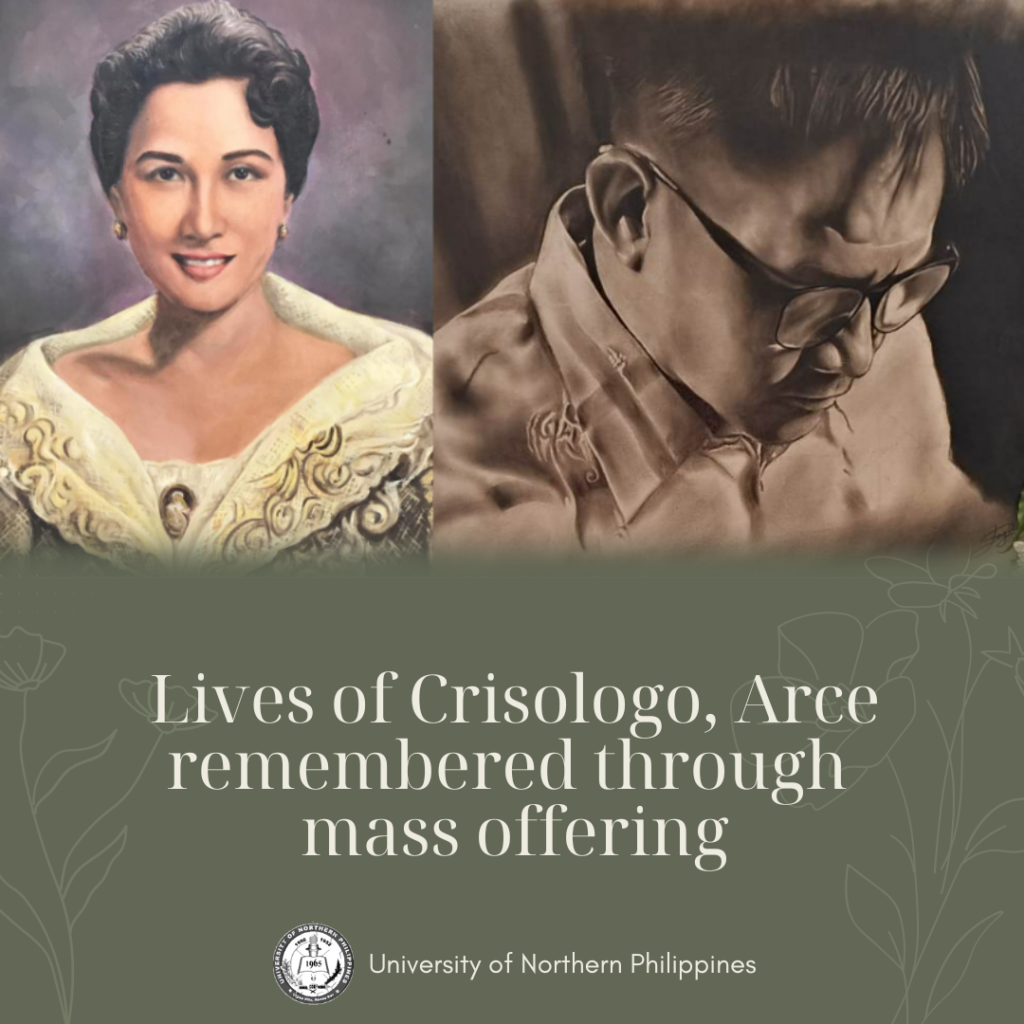 The University of Northern Philippines remembered the distinguished lives of Hon. Carmeling P. Crisologo and Dr. Gilbert R. Arce through a celebration of the Holy Eucharist at the Pantoc Mausoleum on June 5, 2023.
June 5 is the 100th birth anniversary of UNP's matriarch, Hon. Carmeling P. Crisologo. A former member of the Board of Regents and former Ilocos Sur governor, she, together with Hon. Floro Crisologo, laid the foundation of the University.
Dr. Arce's notable contributions to the University in his stint as President for eight years were likewise remembered in the event.
Members of the University Administrative Council, led by Dr. Erwin F. Cadorna, attended the mass, which was officiated by Rev. Fr. Cesar Ragunjan and Rev. Fr. Aristotle Maggay.
In his homily, Fr. Ragunjan emphasized that the Christian journey, like the ones trodden by Hon. Crisologo and Dr. Gilbert R. Arce, is a mission for a bigger cause.
Such a point recalls the saint whose feast day is June 5, Saint Boniface.
"The seed that Saint Boniface planted was watered by him and his companions. When we want to follow the Lord, we need to be ready towards the journey to Calvary, to death. To journey towards Calvary is to sacrifice ourselves and the denial of the self," Fr. Ragunjan stressed.
He also added that Crisologo and Arce indeed followed the Lord.
"They gave themselves up for the people. They had their frailties, but they never gave up. The Lord told them to come now to heaven and enjoy the bliss of everlasting happiness," he stressed.
After the mass, the UNP employees went to the Arce residence at Barraca, Vigan City to pay respects to him.