By Julie Anne Delos Santos and Alyssa Jane Suyat (BSEd English 3)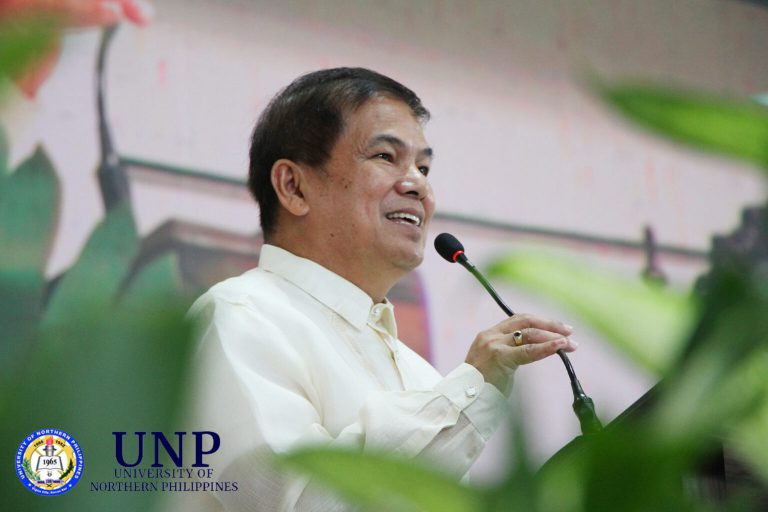 To honor the utmost dedication and commitment of Dr. Erwin F. Cadorna, the University of Northern Philippines (UNP) celebrated the fourth anniversary of his presidency at the UNP Gymnasium on October 9.
The celebration started with a Eucharistic Mass presided by Msgr. Garry Noel Formoso, PC, JCD, and the Very Reverend June Cesar Ragonjan, ICST Formator.
In his homily, Msgr. Formoso emphasized that being a leader is like being a good samaritan in the gospel. When there is someone in need, one must extend their arms to help them without hesitation.
He ended his homily by challenging all the faculty and staff present in the celebration with the question: "At this point in your life, what are the good things you did for other people?"
Afterward, the atmosphere was filled with excitement as Dr. Erwin F. Cadorna presented his State of the University Address with a focus on the accomplishments of his administration for the past four years following his 12 development goals.
He emphasized the word "our" in all the achievements and development achieved during his first term. "Here at UNP, we work as one," he added.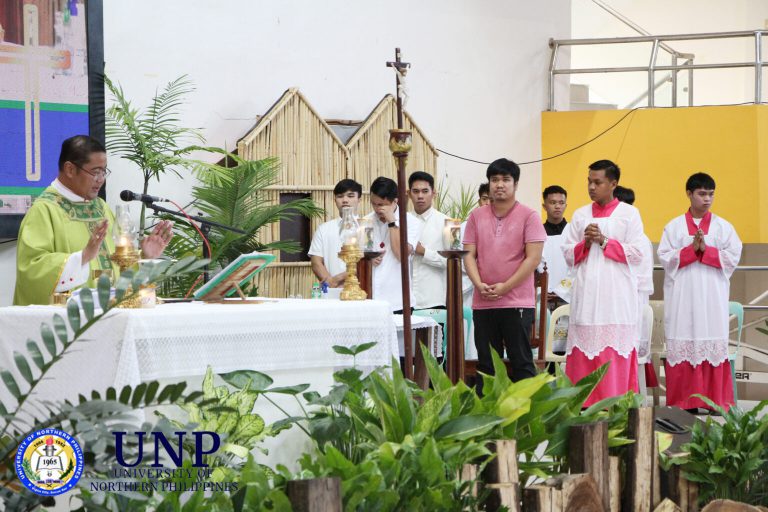 Further, Dr. Cadorna ended his message with powerful words, saying that the University's tireless efforts to foster a collaborative and inclusive culture have enriched the lives of the faculty, staff, and students.
"May our guiding principle of togetherness continue to create an environment that values diversity and encourages the free exchange of ideas. As we enter the global state, UNP is set to be of service at the international level. Together, we commit to the betterment of our dear University, the University of Northern Philippines," he concluded.
Meanwhile, Atty. Jonalyn Almachar, the University Board Secretary, introduced the 38 newly promoted UNP personnel for their oath-taking, in which Dr. Erwin F. Cadorna administered the ceremony.
In addition, the program was made more special with the heartwarming messages of the distinguished guests.
The CEO of NSCC Divina Quemi, TESDA Regional Director Joel Pilotin, ISCC President Arnel Castro Doctolero, Ilocos Sur Provincial Civil Service Commission director Marina Cabañero, Vigan City Schools Division Superintendent Vilma Eda, Honorable Luis Chavit Singson, and SPM Janina Medina-Farinas, on behalf of Mayor Eva Medina, gave their warmest greetings to Dr. Erwin F. Cadorna.
Lastly, the program culminated with a sumptuous buffet.