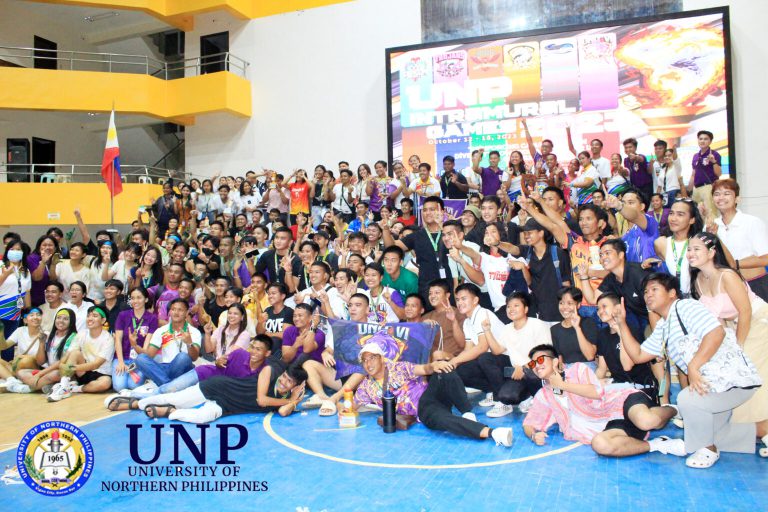 The record has been broken as UNIT VI Raging Wolves victored over UNIT VIII Toros, the defending overall champion for the past few years, having been beaten only by five points on the medal tally, making UNIT VI the overall champion for the 2023 Intramural Games concluded on October 18 at the UNP Gymnasium.
A total of 68 golds, 45 silvers, and 29 bronze were bagged by athletes from the College of Criminal Justice Education, College of Social Work, and College of Fine Arts and Design.
This is followed by the 66 golds, 34 silvers, and 37 bronze by the athletes from the College of Teacher Education and Laboratory Schools, hailed as the overall first runner-up.
With 40 golds, 38 silvers, and 32 bronze, the overall second runner-up, Unit IV Eagles from the College of Business Administration and Accountancy, topples Unit I Dragon Hearts who took only 25 golds, 24 silvers, and 28 bronze, making them as the overall third runner-up.
Meanwhile, the most represented unit was awarded to the College of Engineering.
Meanwhile, UNIT VIII Toros took home the champion award in the overall ranking for the Culture and Performing Arts after bagging first place in zumba and sabot race, as well as the first runner-up in the bench cheering competition.
Following them is UNIT VI Raging Wolves after winning first place in jack and poy and catching the duck, and second runner-up in the zumba and bench cheering competition.
UNIT I Dragon Hearts ranked overall second runner-up in the said category by winning first in sack race and scrabble and first runner-up in zumba competition.
"Through these acts of selflessness, we have discovered the power of collaboration, not only in sports but in life itself. These valuable lessons will continue to guide us. Our intramurals has become instrumental in nurturing bonds of friendship," Dr. Erwin F. Cadorna, the University President, said in his message to the athletes.
By Genine Eriane Manalastas (BA Comm 4)