The University of Northern Philippines extended infrastructure assessment services to University employees affected by the July 27, 2022 earthquake that struck the provinces of Ilocos Sur and Abra. The Risk Management Committee (RMC) was mobilized to spearhead infrastructure assessment services involving the inspection of homes, roads, rooms, buildings and other forms of infrastructure. The team assessed infrastructures in Suyo, Pangtud, and Monggoc, Pidigan; Palao, Catarataraan, Ubbog, and Bangued, Abra town proper. The team was headed by Engr. Johnny Belizar, with members, Engr. Wilfredo Reyes, Engr. Regie Quiba, Engr. Paul Kevin Pacis, and Engr. Charles Perilla.
Prior to the assessment made in these areas, the RMC started the assessment in the University on July 28 on the damages incurred by the buildings, roads and offices. The following buildings were marked safe for occupancy as per the evaluation of the Infrastructure Project Management and Development Office Technical Staff of the university: Administration, Academic Building II, College of Business Administration and Accountancy, Criminology, Science Complex, CAS annex, Old Student Center, College of Communication and Information Technology, Graduate School Library – except main library, College of Health Sciences – except two fire exits, UNP Hospital – except rooms at eastern part of the building, Old CTech, Balay ti Alumni, four-storey Student Services Center – except the part of on-going phase, College of Fine Arts and Design – southern part only, Technology Complex, Ladies Dormitory and Grandstand.
The following structures were recommended for a more comprehensive inspection and shall be subjected to temporary closure: Academic Building I, New CTE Building, and Food court with multilevel parking.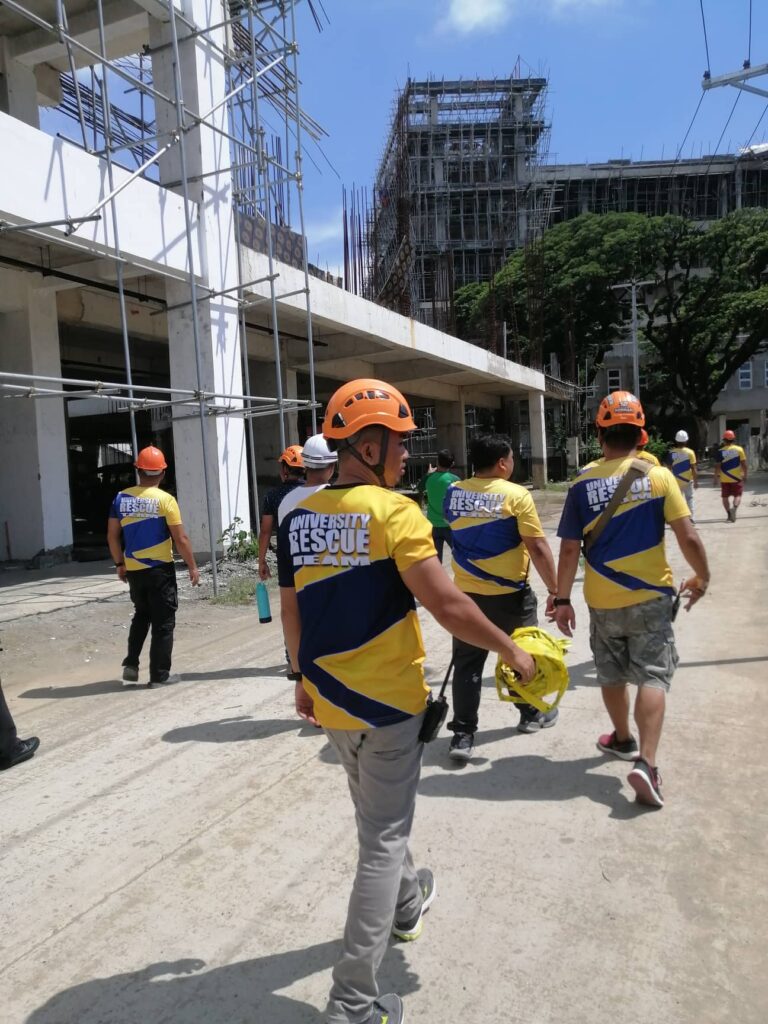 Source: UNP-PIO | Graphics: ITIMDS-ISMDS