UNP students shine in PCMST SciMaTech Fair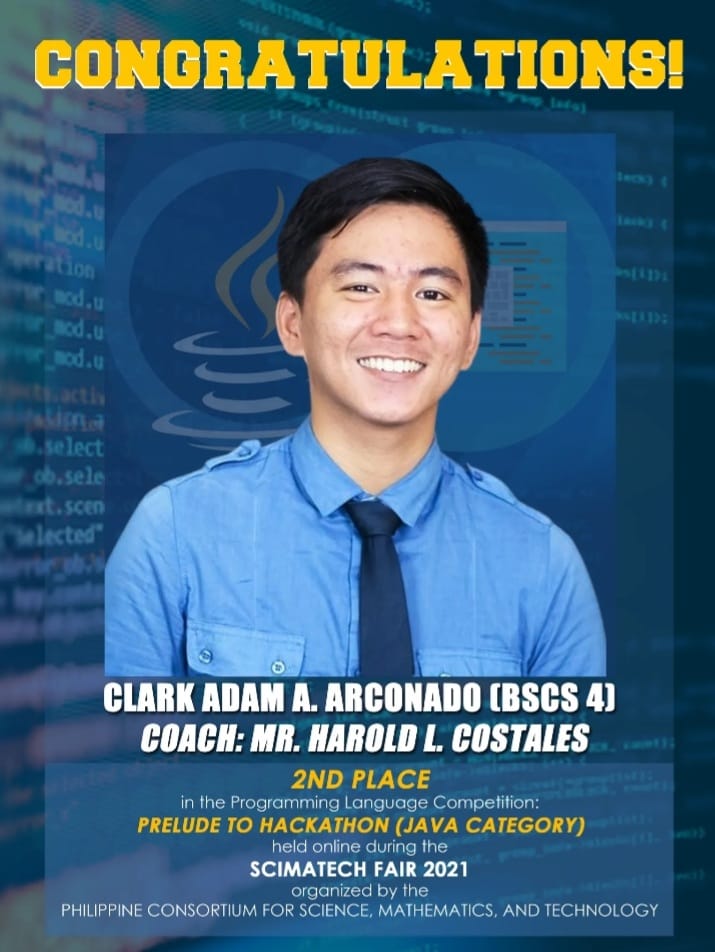 Waving high the green, blue, gold, UNP students nip awards during the Science Mathematics Technology (SciMaTech) Fair by the Philippine Consortium for Science, Mathematics, and Technology (PCMST) on December 7-10, 2021.
Clark Adam Arconado, BSCS IV, won 2nd place in the Programming Language Competition, Java Category. Prof. Harold L. Costales served as Arconado's coach. This event was mainly hosted by UNP and co-hosted by Don Mariano Marcos Memorial State University. Arconado also received Php 7000 as a cash prize from PCMST.
Moreover, students from the College of Health Sciences, Juna Frel Bello, Jessa Bitayong, Lorienel Kaye Montemayor, Mary Rose Reutirez, and Cherrylen Dasatin also ranked 6th in the Research Digital Poster Making Contest. Prof. Venerand F. Dela Cruz was their research adviser.
The University of Northern Philippines hosted this year's fair, led by the PCMST Coordinator, Dr. Joseph Taban. The competitions were also participated by 42 SUCs that are member-institutions of PCMST.

Article by: Jennielou Pigao, Graphics: UNP College of Communication & Information Technology and UNP- College of Health Sciences