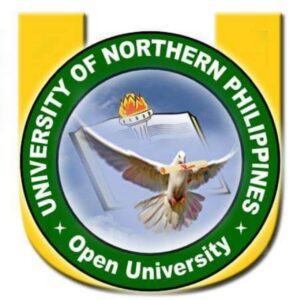 CONTACT US
Office:
University of Northern Philippines, Vigan City
Email:
ou@unp.edu.ph
Please address all communications to:
Dr. Dolores Bersamina
Dean, Open University
University of Northern Philippines
Vigan City
About
Goal and Objectives
Degree Program
Faculty
About
The Distance Education System is in fulfillment of specific provisions embodied in the 1987 Constitution of the Republic of the Philippines, Article XIV: "to make quality education accessible to all Filipinos and develop non-formal, informal, and indigenous learning systems, as well as, self-learning, independent, and out-of-school study programs particularly those that respond to community needs."
The House Bill No. 13483 known as the Open University System Act. Of 1994, Section 2 provides "it is hereby declared the policy of the state to expand and further democratize educational opportunities for our people in a more effective educational technology. In view thereof, the state recognized the open learning system as a necessary mode to achieve equitable access to quality education even as it guarantees academic freedom of institutions of higher learning on what to teach and how to teach."
Republic Act No. 7722 known as the Higher Education Act of 1994 Section 2 Declaration of Policy: "the state shall protect, foster, and promote the right of all citizens to affordable quality education shall be accessible to all. . ."
Brief History of the Open University
1996 – In UNP, the distance learning concept started with the approval of the establishment of the UNP – Graduate School, Institute of Distance Learning by virtue of the Board Resolution No. 84 S. 1996, with Dr. Salvador S. Eder as the Director, and initially offers the following degree programs:
Master of Arts in Education (MA Ed.) major in Science Education
Master of Arts in Education (MA Ed.) major in Mathematics Education
Master in Public Administration
Master of Arts in Nursing major in Maternal and Child Nursing
Master of Arts in Social Work
This took effect during the Second Semester, School Year 1996 – 1997
1999 – inclusion of the Bachelor of Science in Criminology in the programs offered by virtue of Board Resolution No. 121, S. 1999
1999 – Dr. Susan S. Refuerzo was appointed Director of the unit
2001 – Dr. Francisco C. Macanas, became the Director
2002 – Dr. Lumen H. Almachar succeeded Dr. Francisco C. Macanas
2005 – Prof. Crescencio B. Velasco became successor of Dr. Lumen H. Almachar, and was reappointed in 2015, 2018 and 2020.
Goal and Objectives
Degree Program
Faculty