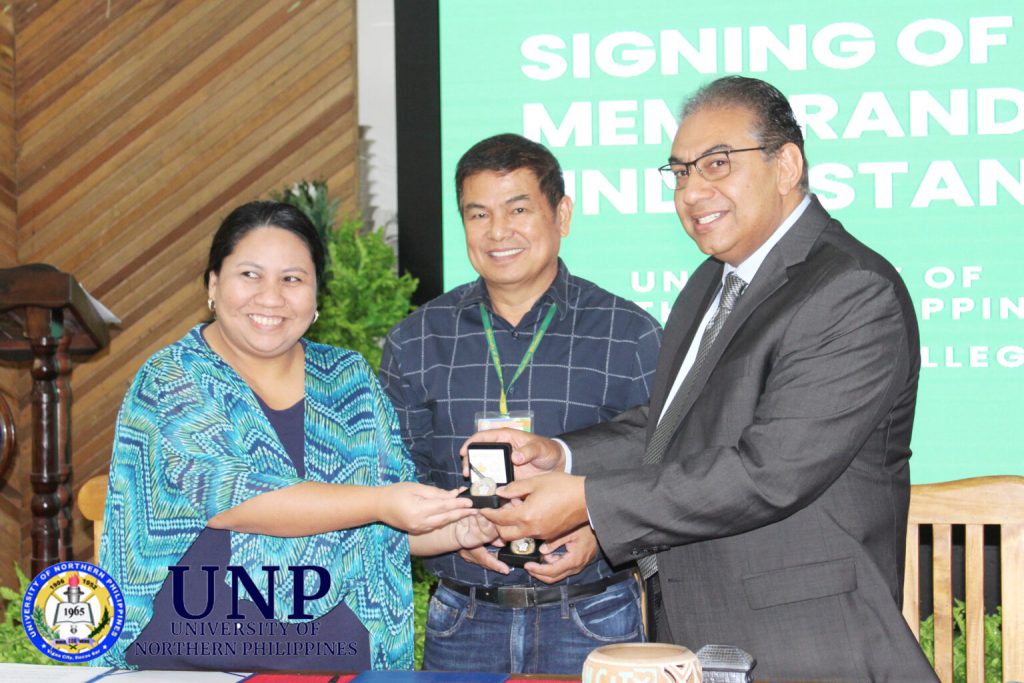 Memorandum of Agreement Signing between Evergreen College in Toronto, Ontario, Canada and University of Northern Philippines in the Heritage City of Vigan, Ilocos Sur, Philippines.
Evergreen College represented by its President, Dr. Din Awad, and University of Northern Philippines President, Dr. Erwin F. Cadorna, made a pact in promoting academic and cultural cooperation and exchange pursuant to prevailing laws and regulations in their respective countries, by signing a Memorandum of Agreement on October 19, 2023, at UNP Tadena Hall.
The event was witnessed by Linda Cook-Atikian, Academic Director of Evergreen College (EG); Dr. Christine N. Ferrer, the Regional Director of CHED ROI; Dr. Rolando B. Navarro, UNP's Vice President for Academic Affairs; and Dr. Eva Marie C. Avila, UNP's OIC, Public and International Affairs Office.
With this formal agreement, EC and UNP shall strengthen faculty, staff, and student exchange programs, create joint scientific research projects as well as promote wider extension endeavors, and conduct diverse related activities. In addition, they emphasized the exchange of academic materials, scientific and other publications, and open for diverse collaborative activities deemed beneficial to both institutions.