Wearing their own unit colors, looking athletic and eager, thousands of UNP students trooped to the university oval to witness the opening of the Intramural Games 2022.

As a part of the celebration of the 3rd anniversary of Dr. Erwin F. Cadorna as UNP President, the opening of the Inter-Color Games 2022 was staged on 09 October at 4:00 o'clock PM at the University Grandstand. The theme of the event is- "Reviving Normalcy through Sports in the Post Pandemic Time".

The sport event started with a foot parade of the different athletes and delegates from the ten competing units around the university oval. The ten teams are: Unit I- Dragon Hearts (CHS & CN), Unit II- Phoenix (CMed), Unit III- Blue Stingrays (CTE, LS & CTech), Unit IV- Eagles (CBAA), Unit V- Wolves (CCJE & CSW), Unit VI- Jaguars (CoE), Unit VII ASAF Warriors (CAS, CFAD & CArch), Unit VIII- Trojans (CCIT), Unit IX- Pink Flamingos (CHTM) and Unit X- Red Griffins (CPAD).

In his opening remarks, Dr. Mariano F. Avila, the Director of Student Affairs and Services, enthused "I believe that today marks one of the most anticipated days in the school year. This sporting event, is the perfect time to highlight camaraderie, sportsmanship and the vast talents of our students. This is your time to shine students! It is not only a time for fun and games nor a relaxation for students away from their academic subjects. This is one of the best ways of teaching students things they should learn and develop from engaging in sports."

Prof. Joel M. Arruejo, the Head of Sports Program, presented the delegates followed by the raising of unit banners.

Ms. Caridad Lahoz, the guest speaker, was not able to come so Dr. Cadorna read her speech. The President bragged that Lahoz is a former member of the Philippine Women's Basketball team. The message of Lahoz emphasised the value of discipline, teamwork and respect for others.
Ms. Ofelia Pagunuran, a member of the UNP Women Volleyball Team, led the Oath of Amateurism and Mr. Johann Augustus Javier, a member of the UNP Basketball Team, lighted the symbolic torch.

Dr. Cadorna gave his message and declared the formal opening of Intramurals 2022. Mr. Daryll Jeremy F. Virtudes, UNP Student Council President, awarded the Jaguars as most represented unit.

During the State of the University Address of Dr. Cadorna held in the morning of 09 October, the President flaunted: "We will witness two firsts this afternoon. One, we shall have the first field demonstration to be participated by our students. Two, we shall have the first ever fireworks display in the opening ceremony of our much anticipated University Intramurals. This display of lights symbolizes hope and bright future for our University."
According to the Department of Physical Education, 3,338 second year students and 18 DPE faculty members participated in the field demonstration.

A fireworks display concluded the opening of Intramural Games 2022.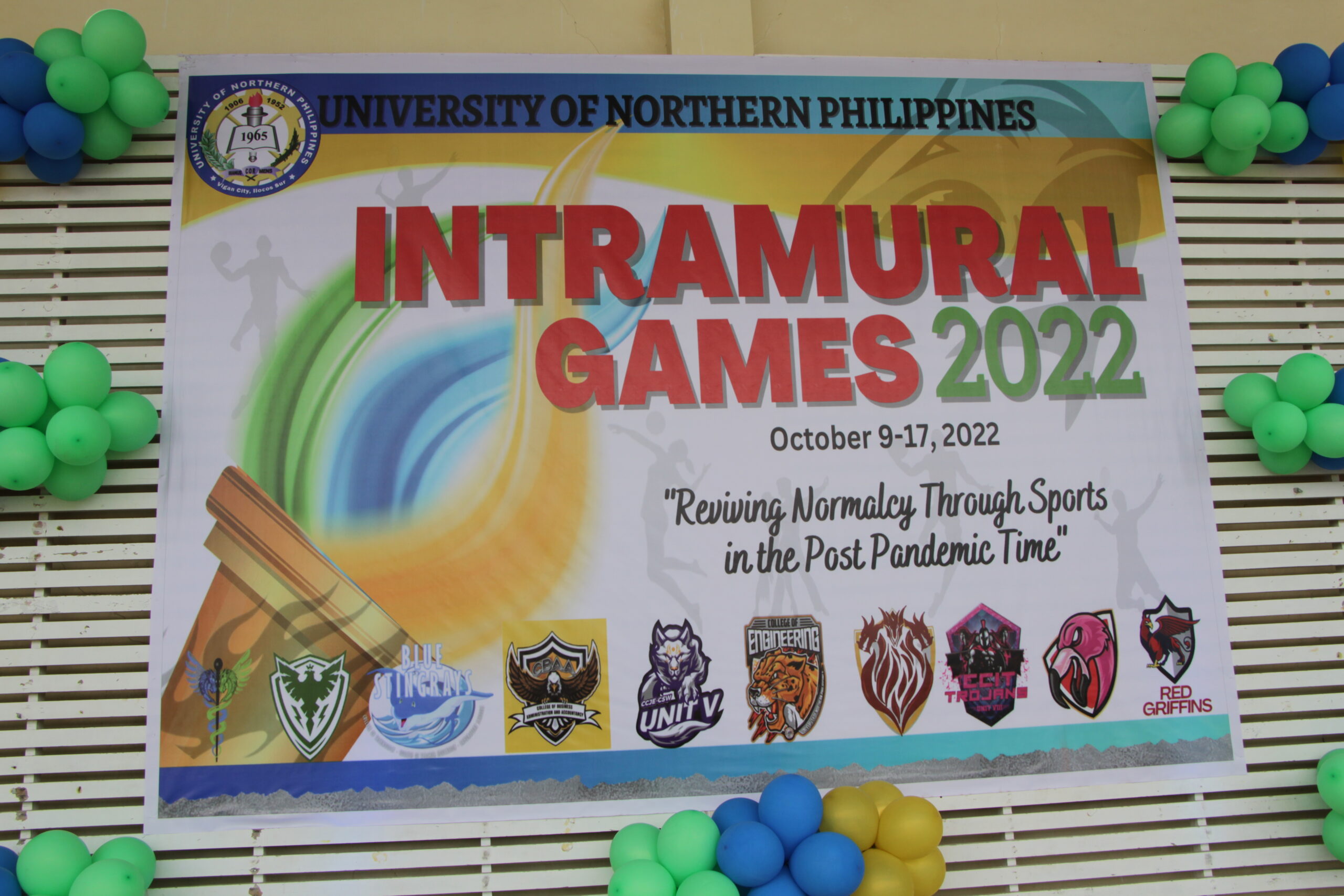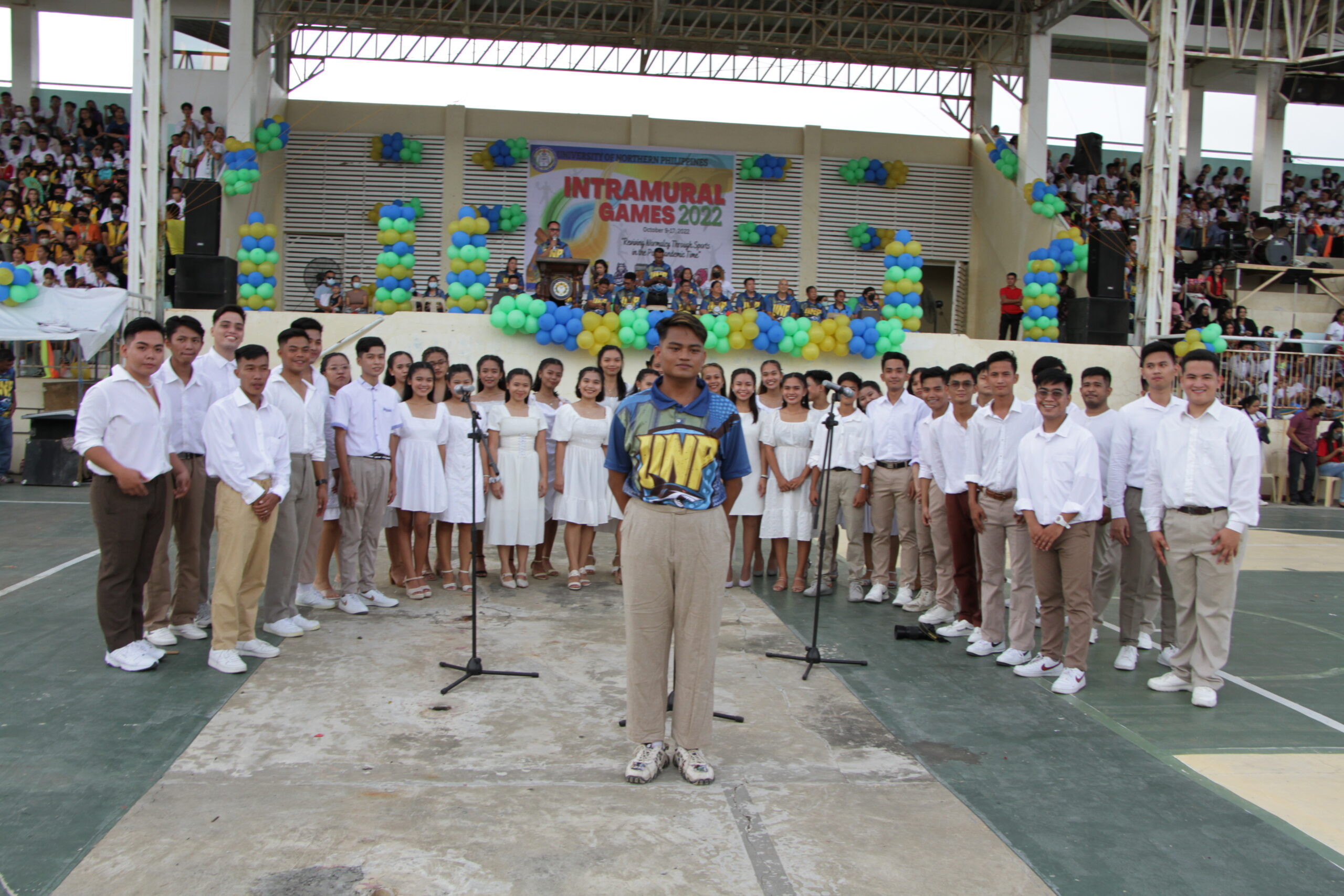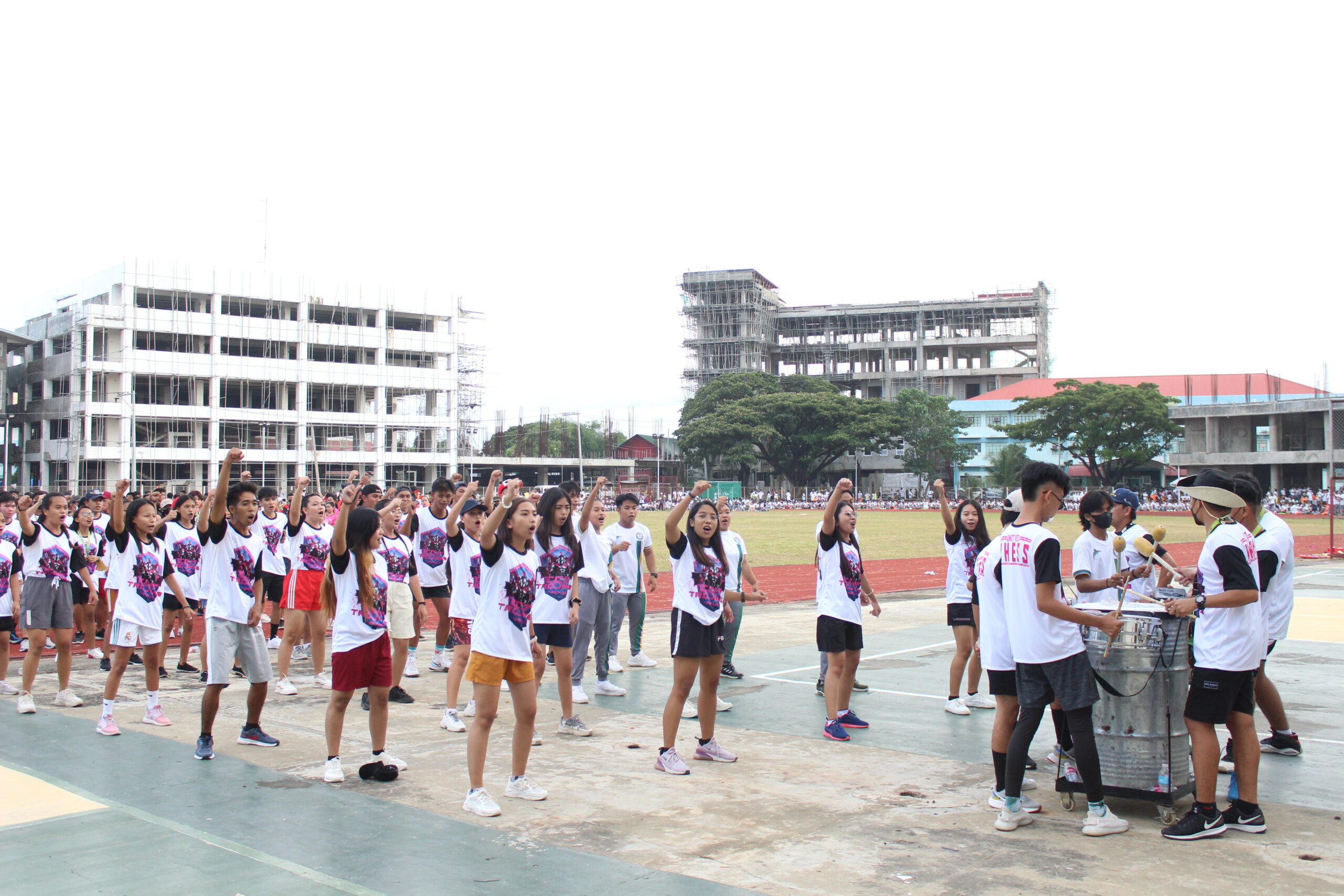 Source: UNP- Public Information Office