UNP co-sponsors training on data mining
The University of Northern Philippines, together with the Visayas-Mindanao Consortium for Journal Publication, Inc., organized a two-day national training-workshop, titled "Training on Advanced Data Mining Tools and Techniques," on May 3-4, 2023 at the UNP Tadena Hall.
The workshop aimed to equip participants with the knowledge and skills required to successfully analyze and interpret data, as well as to update them on the most recent advancements in data mining and related fields.
The participants from different universities gained knowledge of various data mining tools and techniques for extracting important information.
They worked on real datasets during the workshop to gain hands-on experience with these tools and techniques.
Dr. Erwin F. Cadorna, UNP President, emphasized: "As our population continues to increase with larger data sets and greater user experience, data mining becomes more valuable and beneficial for us."
He also added that he wished the participants to learn much as they could and embrace new ideas and take new insights, as it is for the betterment of their respective universities.
Vigan Mayor Jose "Bonito" C. Singson's representative, Mr. Leslie Bocobo, welcomed the participants to the city.
Mr. Leslie Bocobo represents Mayor Bonito Singson and welcomes the participants to the city.
"This national workshop is a great avenue for the participating agencies to recalibrate themselves on their commitment to promoting good governance. May this two-day workshop provide us with relevant knowledge, learning, and skills that will further capacitate us to be the best in our fields," he said.
Dr. Rhoderick Malangsa, associate professor at the Southern Leyte State University, served as the resource speaker and resource facilitator.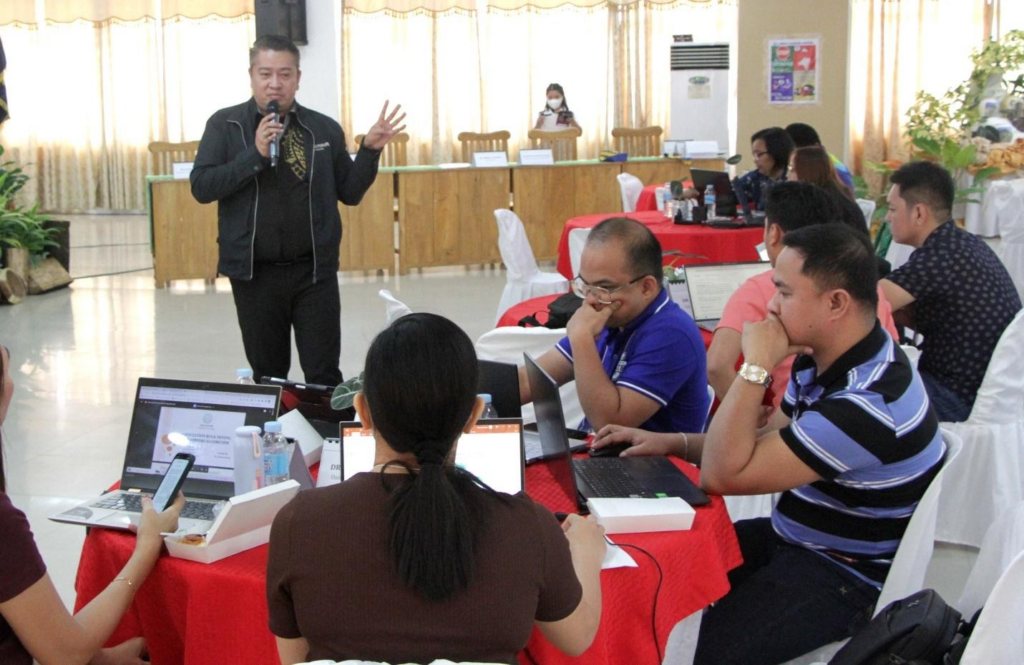 Dr. Malangsa facilitates the workshop.
The participating universities were presented by Dr. Francis Ann Sy, the Technical Working Group (TWG) chair of the Visayas-Mindanao Consortium for Journal Publication, Inc. He is also the Vice President of Research, Innovation, and Extension of Southern Leyte State University. In total, thirteen universities joined the national training-workshop.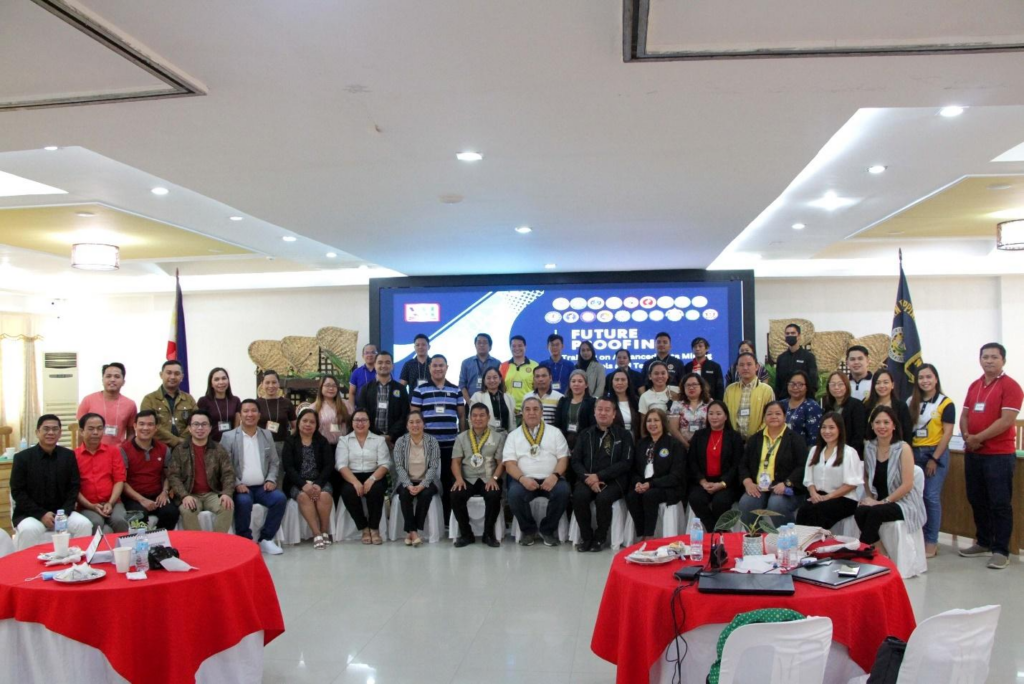 Organizers and participants grab a photo opportunity after the opening program.