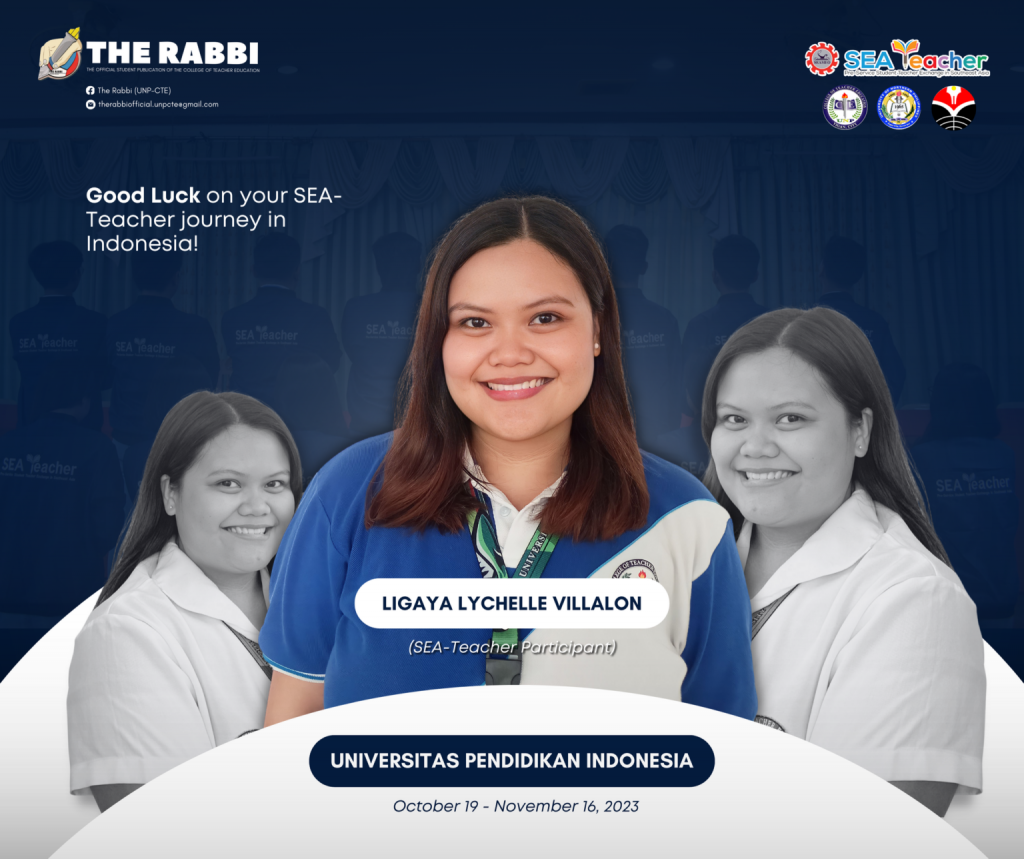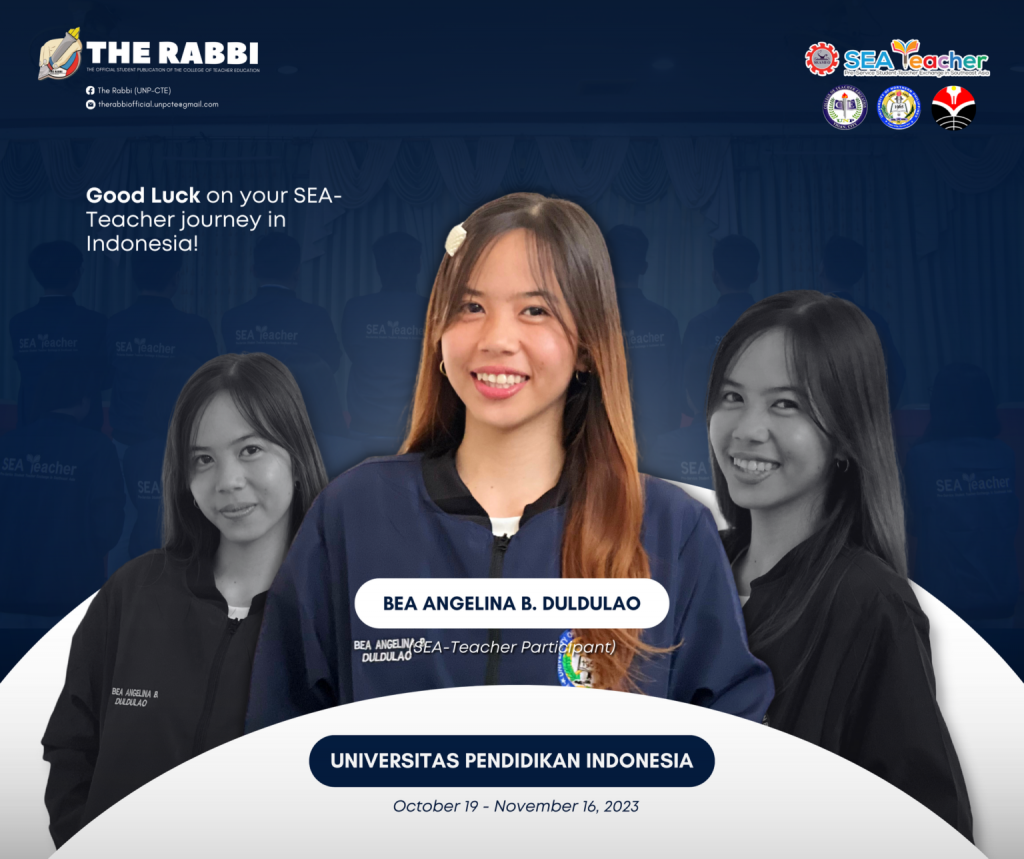 The University of Northern Philippines community extends its warmest wishes to the first two pre-service teachers from the Bachelor of Secondary Education (BSEd) major in English program as they embark on a remarkable journey to Universitas Pendidikan Indonesia from October 19 to November 15, 2023. They are Ligaya Lychelle Villalon and Bea Angelina Duldulao.
These exceptional students have been selected to participate in the 9th Batch SEA Teacher Student Exchange Program, organized by the Southeast Asian Ministers of Education Organization (SEAMEO).
Aligned with the SEA-Teacher project objectives, this initiative offers an invaluable opportunity for pre-service student teachers from universities in Southeast Asia to gain practical teaching experiences in schools across the region. It aims to hone participants' pedagogical skills, English language use, and the cultivation of a broader regional and global perspective. These selected students from UNP-CTE will have the opportunity to immerse themselves in the cultural diversity of Indonesia, gaining invaluable teaching experience and expanding their horizons.
During their one-month stay, these bright minds will actively engage in teaching, learning, and immersing themselves in the rich cultural fabric of Indonesia, thereby gaining practical experience that will significantly enhance their teaching skills and enable them to reach their full potential. We wish them all the best and hope they have a remarkable and enlightening internship journey!
#UNPinternationalization