The Floro S. Crisologo Lecture series with the theme "The UNP Personnel: Managing Finances, Achieving Success" was held at the UNP Auditorium on October 18, 2023 to commemorate the 53rd death anniversary of the University's founder.
Dr. Rogelio T. Galera Jr, Director IV, Administrative, Financial and Management Services of the Commission on Higher Education, was Guest of Honor and Speaker.
Dr. Galera, in his talk, stressed the characteristics of good employees and identified lack of praise or recognition, multi-tasking, gaps, and financial stress as barriers to delivery of service.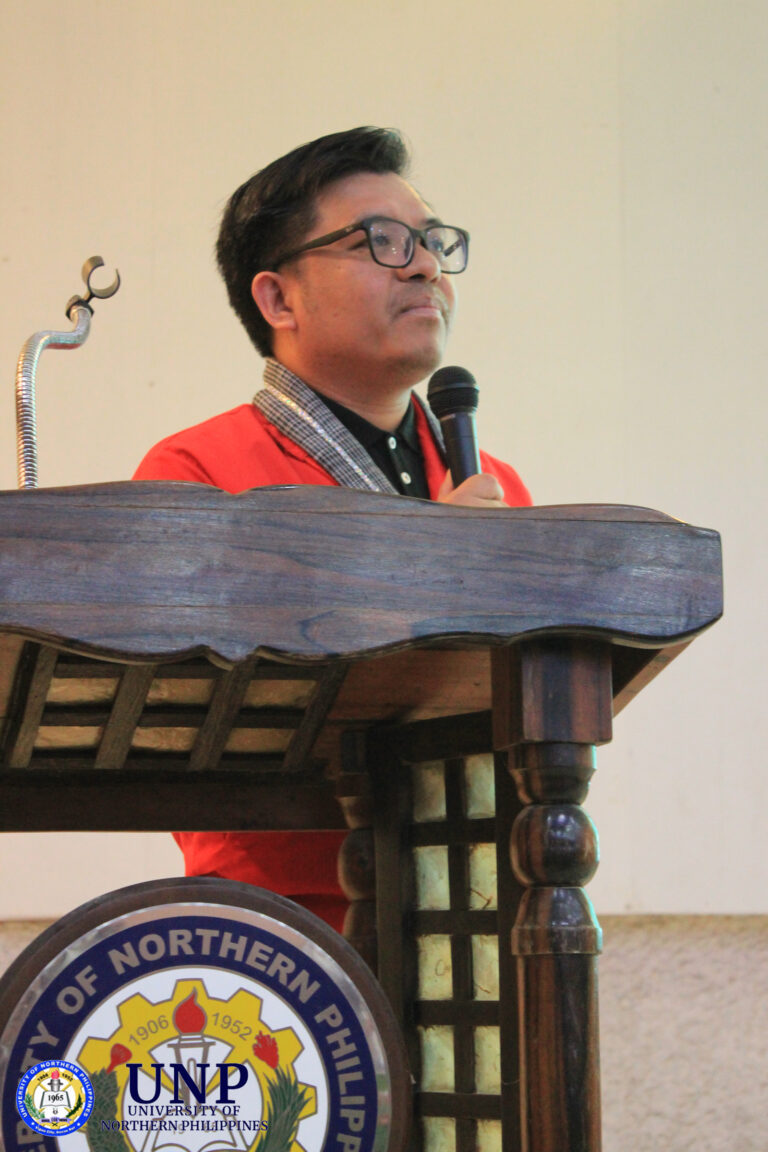 He emphasized that "money is not everything, but it can affect other aspects of our lives."
Dr. Erwin F. Cadorna, UNP President, acknowledged that "financial literacy is an integral part of achieving success – not just for our dear UNP, but in our very own lives."
He encouraged the University personnel to "listen to ways in creating a financial plan which is the cornerstone of sound financial management."
The Vice President of Academic Affairs, Dr. Rolando B. Navarro, recognized the importance of the lecture and remarked that in managing finances, there is a better perspective of where and how money is spent.
The lecture series was attended by University officials and personnel.