"Resiliency is Advancing Amidst Adversity"- Galera
"Transforming Public Servants into Resilient Servant-Heroes", this year's theme of the Awards Ceremonies encapsulates the real essence of working in the government.
14 October 2022, the University of Northern Philippines gave recognition to outstanding members of the community and praiseworthy employees who excelled in their line of work.
As one of the highlights of the 57th foundation of the university, the event was attended by members of the UNP Board of Regents, the executive officials, Academic and Administrative Council members, the awardees and their families. The event was also graced by Ms. Marina G. Cabanero, OIC Director II, Civil Service Commission – Ilocos Sur.
Dr. Cadorna in his message gave some compelling reminders. "Resiliency is adapting to change. We need to bid goodbye to old ways. We need to embrace the new, the now." He also added, "It is truly an honor and blessing that our awardees for this year have shown us resiliency through their meritorious and exemplary ways of performing their duties and tasks. May our resilient servant heroes be a source of inspiration to all of us. Together, we should never stop working for the betterment of our university."
Dr. Rogelio T. Galera, Director IV, Administrative, Financial and Management Service, CHED – Central Office served as the keynote speaker. In his speech, he emphasized that the government is not a perfect institution but working for the government is truly something to be proud of. "As public servants, we must always be accountable to the people. Resiliency is advancing despite adversity. In our journey as public servants, all of us will eventually face adversity, be it big or small. It is mandatory for all of us to learn the skill of resilience so that we can deal proactively with whatever adversity that may lie ahead", he added.
Prof. Corazon B. Urbis, CBAA Faculty, one of the Gold Awardees rendering 40 years of government service, gave the response on behalf of the awardees.
This year's outstanding personnel are the following:
Mr. Adelino V. Robinol, Security Guard Officer III – Non-Academic Personnel of the Year Award (Support Services Category)
Mrs. Elena R. Buguasen, University Research Associate I – Non-Academic Personnel of the Year Award (Support Services Category)
Dr. Daune Alden F. Oandasan, Medical Officer III – Head of Office of the Year
Mr. Robinson C. Tolio, Administrative Offficer V (Management and Audit Analyst III) – Middle Level Administrator of the Year
Dr. Joseph G. Taban, CAS Faculty & Coordinator, Education Researches (URDO) – Faculty of the Year.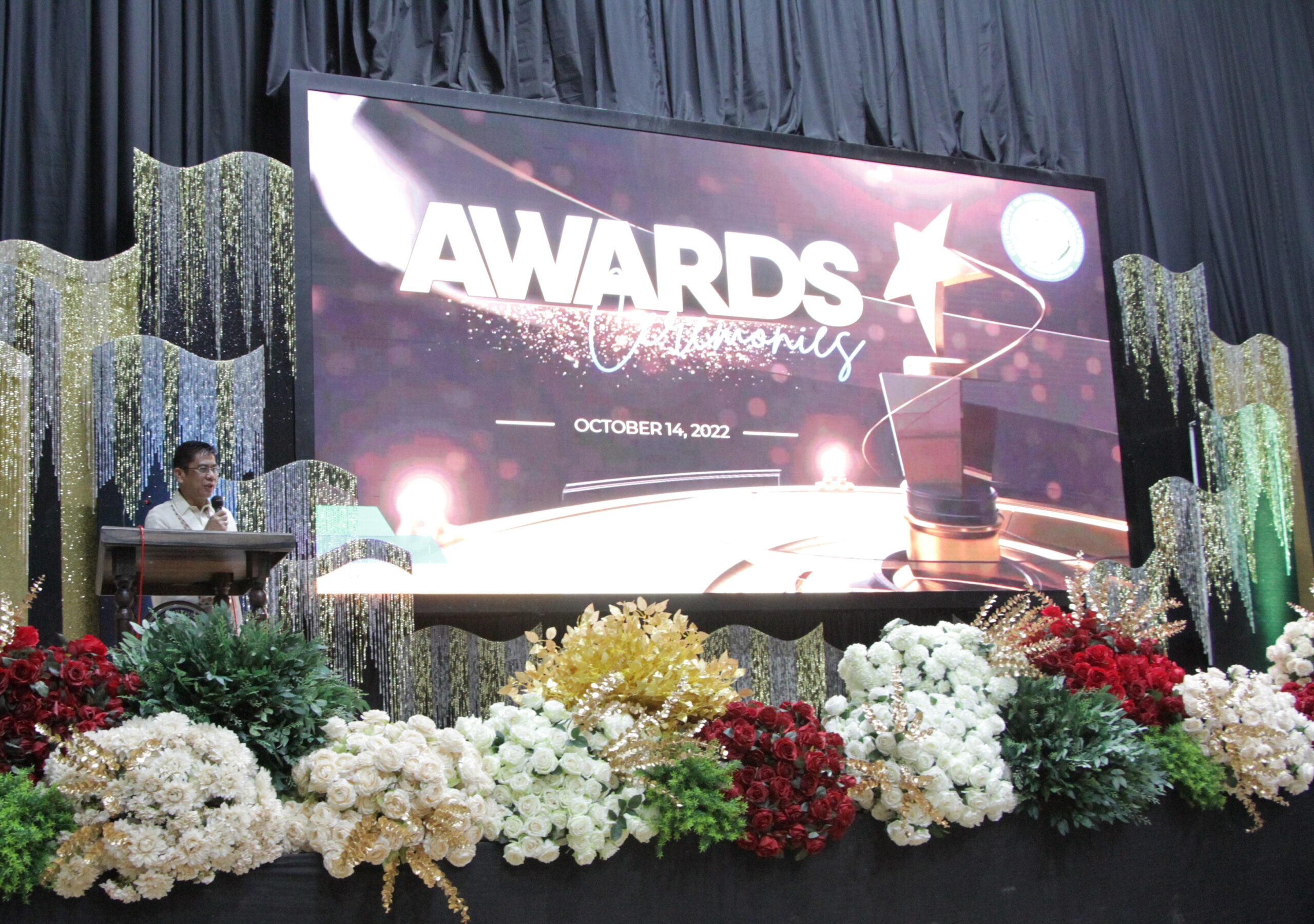 Source: UNP- Public Information Office